Get a Free Consultation Today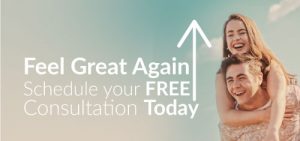 How much do I need?
We offer fat loss therapies, Human growth Hormone Injectables, Testosterone Injectables, Testosterone Creams, Testosterone gels, Amino Acid Injections, Sermorelin Ghrp2, HRT, Vitamin Injections. All in all we offer custom Doctor prescribed therapies. How do we do this? We have you do an extensive physical, blood work, and finally a consultation with our in house doctor. After you complete all the criteria you are then issued your therapies to meet your goals.
Begin your New Life
Begin a new life full of joy and energy. At Bodytech Rejuvenation, we have over 14 years in the Hormone Replacement Therapy (or HRT) Industry. We look to build long-term relationships with our patients within a cost effective budget, that works for the client. Our clients are long term and always come back because of the professional care we provide.
Outstanding Results
Premium service and proven results is what we are about at Bodytech Rejuvenation center which is located in the Hollywood Center for Longevity, in Florida. Our goal is to raise your hormone levels so you can complete your life goals; whether it is to play with your kids, or get in to the maximum shape you body can handle, hence the meaning of (Bodytech).
Our Solution
If you are experiencing any of these effects of low Hormone levels. Please fill out the form or give us a call today at 1-888-510-0698
Being Over weight
Lack of sexual Drive
Lack of energy
Can't get out of bed
Low testosterone
Flabby Skin
Sexual Disfunction
Low HGH (Growth Hormone)

I started the Ready Dissolvable Tablets program with the HGH activation, and it was effective . I have noticed better sleeping patterns and a loss of belly fat. Just remember dieting and exercise is crucial with this program. But with a little hard work and HGH activation, it helped me get closer to my end goal.

I had reached middle age and Got a pot belly was over weight of more then 30 pounds. I had to get rid of the weight. So found this clinic and they help me loss 30 pounds in 2 months with Peptides ( Ipermerlin ) and amino acid injections. 2 months thanks BodyTech , Hollywood Health

I am 64. I use testosterone, and other HRT-therapies for my major-life-events and have been using this since age 50. Some of These life events like slimming down for my wedding. I notice Having better memory power that comes in handy for my language training yet another life event. My biggest benefit comes with the Fat-loss using the Anti-Obesity-Medicine-Peptide they gives me slimming three less belt sizes with only a 5 weeks of the therapy and I don't even add much change to my wreckless-diet of fries, cashew-milk-ice-cream and gluten-free-beer.